Sophie B. dUMAS
"When I started working on my garden, where others saw flowers, I saw jewelry."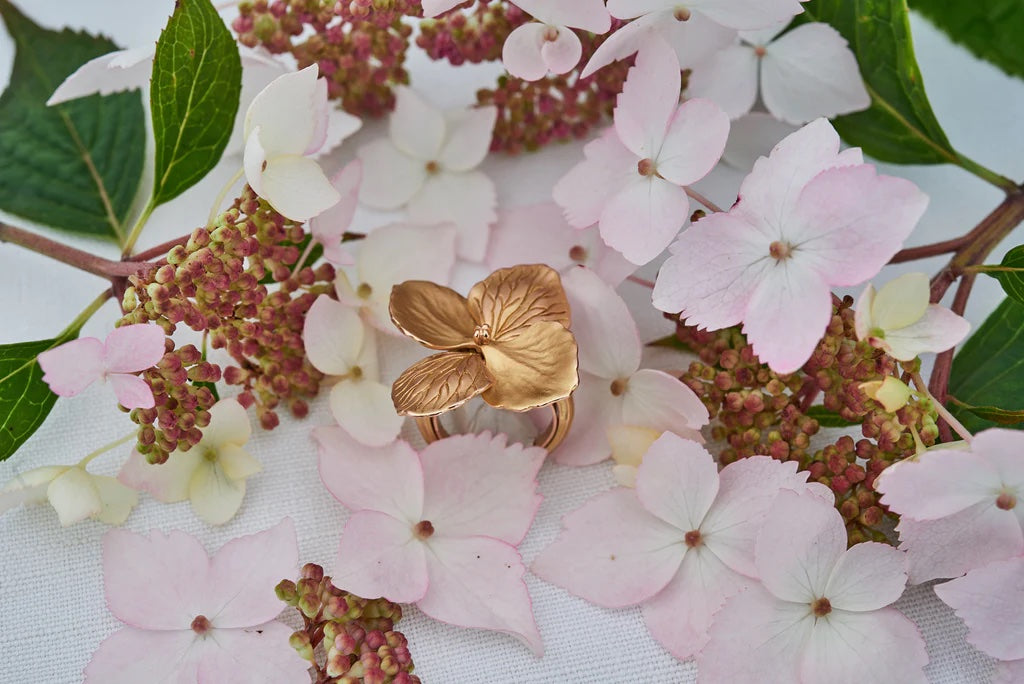 Guided by her passion for life
Sophie Bouilhet-Dumas imagined a natural garden in Normandy, in collaboration with botanist and master gardener Mark Brown.
Starting from this inspiring place, she created Mira Stella jewelry, whose collections pay homage to the natural forms she observed there. Mira Stella is the combination of two first names of women in love with natural gardens and flowers, her mother Mirabelle and her great-grandmother, Stella.
Coming from the founding family of the Christofle house, Sophie Bouilhet-Dumas also testifies, with her collections, to her deep attachment to the goldsmith and jewelery trades.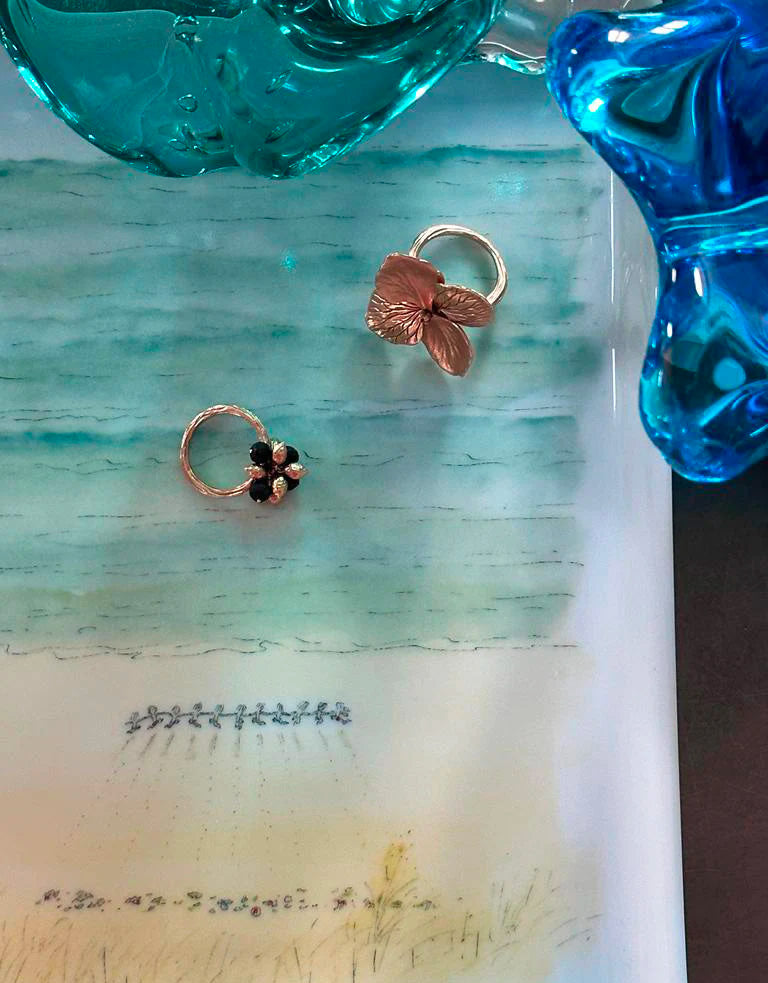 Vous êtes toutes uniques & spéciales
muse BY - mira stella
It is first of all a meeting around their respective professions then a deep history of friendship for more than 50 years which binds the Dumas family and the Graas family.
Sophie B.DUMAS and Elizabeth GRAAS still share today the love of know-how and the hymn to the beauty of women;
It is therefore quite naturally, on a visit to the collections in Paris, that Sissi (Elizabeth GRAAS.) is invited to discover the creations of Sophie B.DUMAS in her Mira Stella boudoir boutique.
2 rue Guisarde, 75006 Paris, France
Like a cabinet of curiosities, minerals, flowers
shellfish and shells collected by Sophie Bouilhet-Dumas
through his travels interact with the jewels on display.

"A creative statement that sublimates the beauty of life"
As her garden in Normandy takes shape, Sophie Bouilhet-Dumas begins, from 2015, to create timeless, light and discreet jewelry, inspired by the flowers and seeds that bloom there.
Handmade by a workshop of artisan jewelers in Paris, the jewels of the Mira Stella collections, Nature at work, in 18-carat pink gold, invite us to take a fresh and attentive look at the seeds and plants that surround.
The expertise of master jewelers at the service of nature.
If Mira Stella jewelry is the result of a precious collaboration
with a workshop of master jewelers in Paris, each piece involves
also a delicate process of collection and preservation upstream.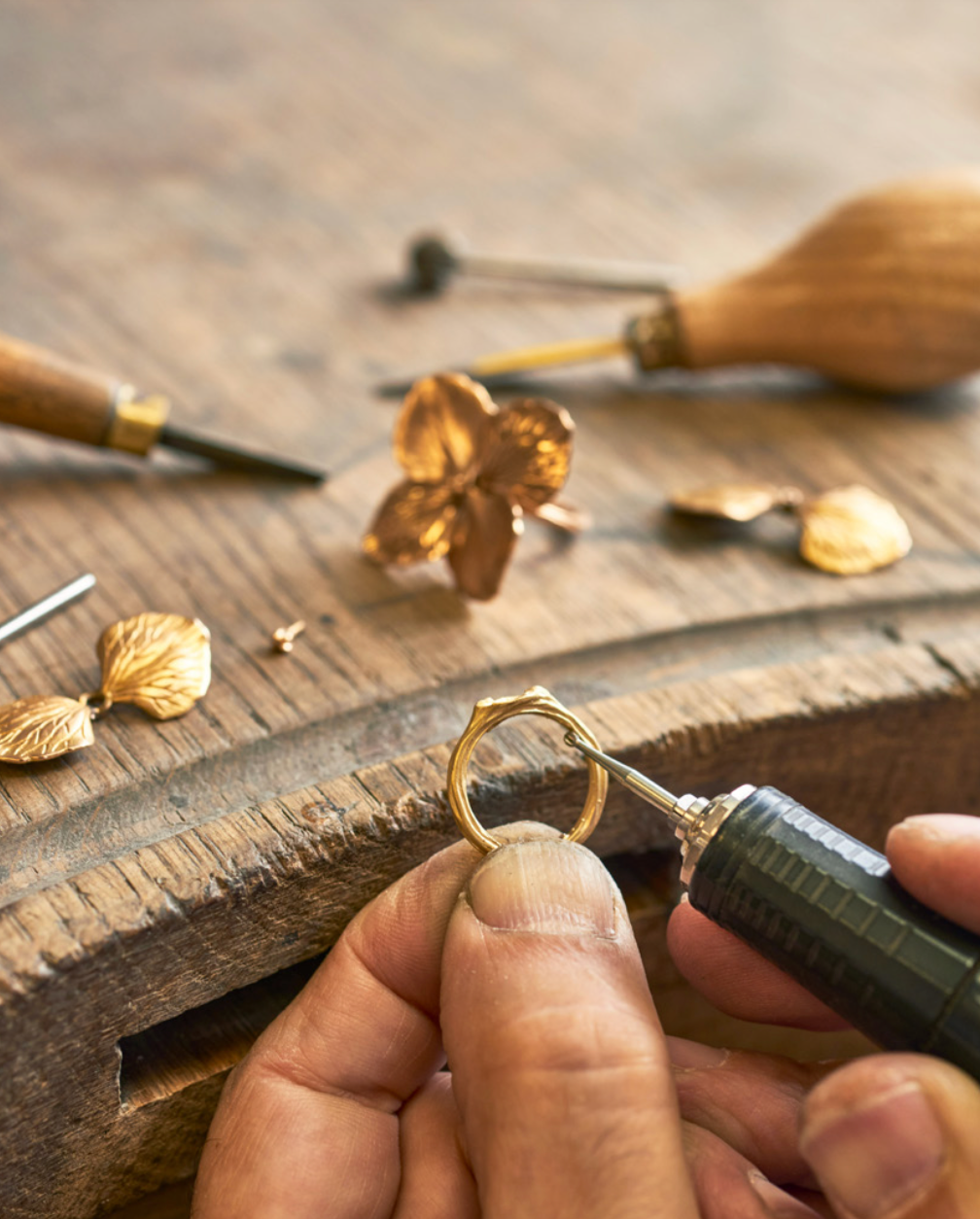 Vous êtes toutes uniques & spéciales
Create timeless jewelry to pass down from generation to generation
Preceding the drawing stage, the seeds and petals are first
planted, then meticulously preserved in the shelter of the workshop.
The original shape is sent to a sculptor who makes a replica, using the ancestral technique of lost wax.

It allows to reproduce in the smallest details the delicacy
plant structures, such as veins.
A precision casting is followed by a reworking of the cast in rose gold.

The jewels are then filed and emerized, then polished by hand to
create a subtle contrast between satin and matt surfaces.
SEE YOU NEXT SEPTEMBER...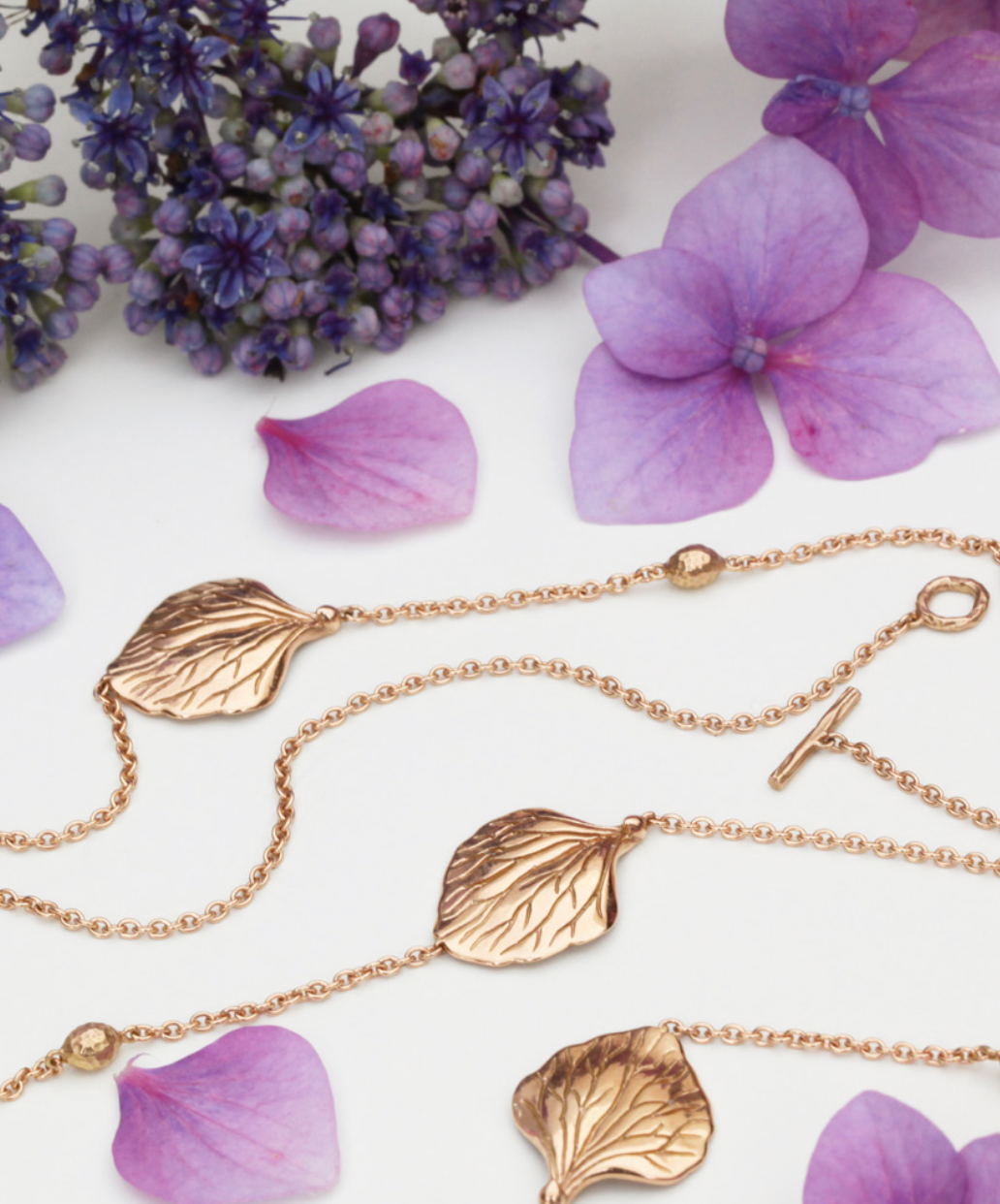 Vous êtes toutes uniques & spéciales
Wonder of a summer garden
MIRA STELLA SIGNATURE
Petal of Hydrangea Teller Blue
This collection, which is another Mira Stella signature, highlights
honor one of the oldest flowering plants in history
of the living. It is the first species to have been planted in the garden of Sophie Bouilhet-Dumas, in Normandy.
"Its refined finish with an effect of matte and satin material enhances the delicacy of the plant veins on the front and back.
The natural movement of the hydrangea flower bud
revolves around a pivot. The manufacture of this jewel requires many hours of work."


COME VISIT US IN STORE
TO KNOW MORE
Find us at
60 Grand-Rue, 1660 Luxembourg
Monday to Saturday 10 a.m. to 6 p.m.