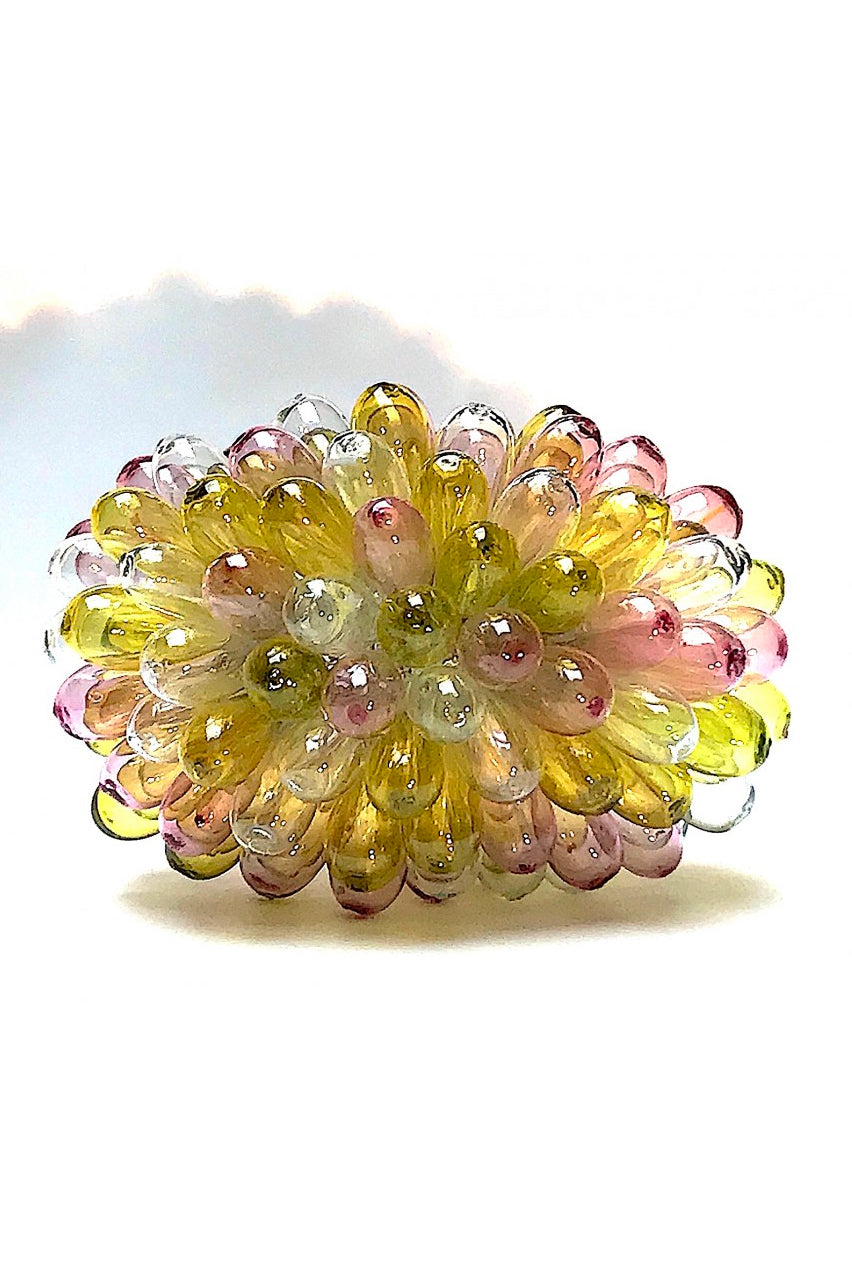 Discovery of unique brands
Delivery guaranteed as soon as possible
Easy returns
DPD & DHL carriers
Magnificent artisanal lamps in blown glass of Syrian origin halfway between a decorative object and a piece of art.
Our bunches are mouth-blown by Syrian craftsmen using a traditional ancestral method. They are all made from recycled glass assembled on a metal structure. The glass drops are then crushed and passed through a sieve to obtain a powder. The latter is then melted with a dye when one wishes to obtain colored glass...
Their number varies from room to room. Each piece is therefore unique and the dimensions indicated are approximate.
Ref. 87007
To order online or to come and discover in our Muse by… shop located in Luxembourg-city!
Cluster Size 4: +/- 35cmx50cm large size drops.